Sunday, 25 August 2013
22:37
|
Posted by Nicolai Sennels
|
Edit Post
To understand this "Danish" Jihadi's lingo you need to know that Mahdi is a prophet that has a central position for Sunni Muslims, while Bashar al-Assad is Alawi, which is a branch within Shia Islam. I corrected Ahmed Samsam's very poor Danish spelling and inserted the missing full stops: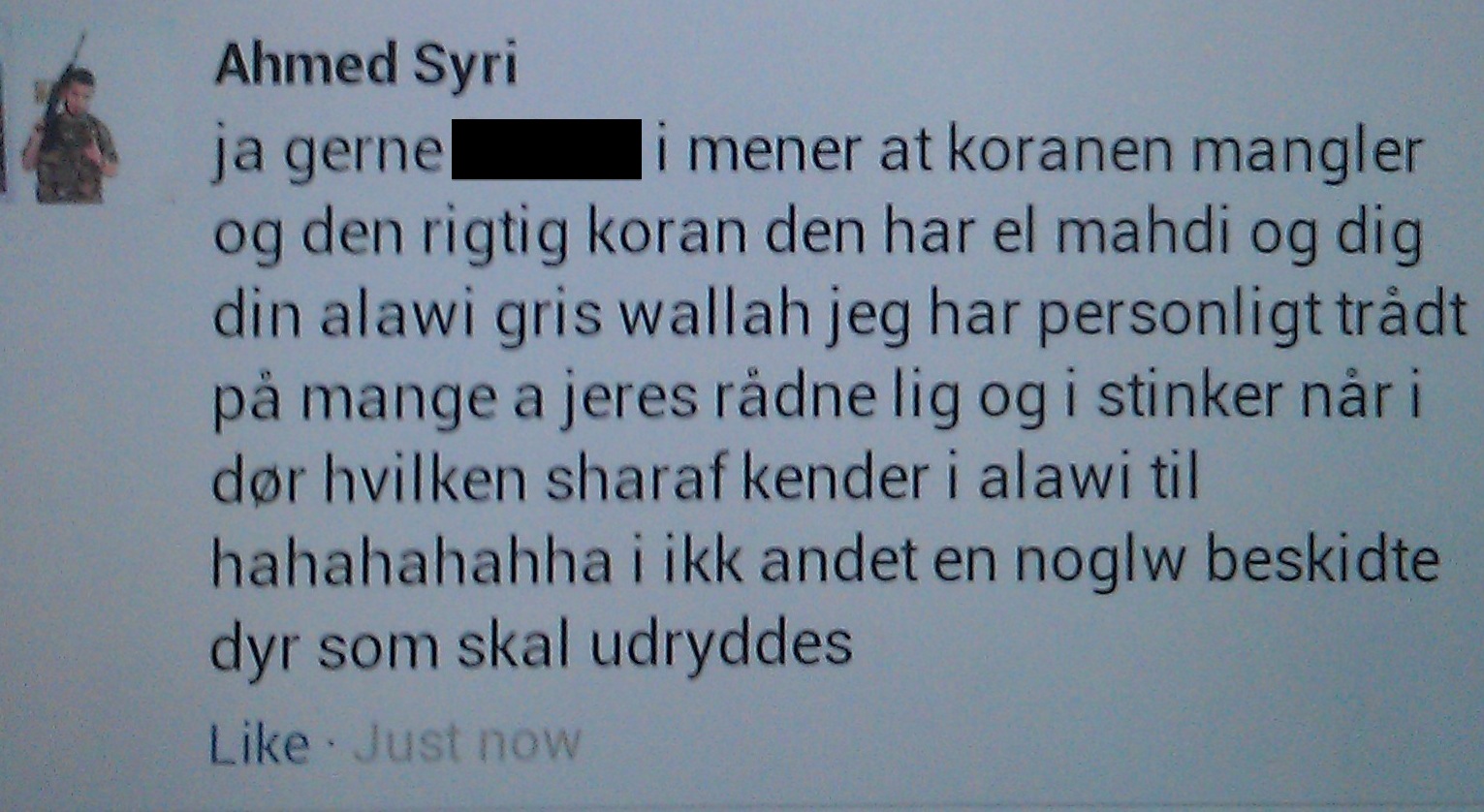 (From the Jihadi's, Ahmed Samsam - son of a Copenhagen dentist... - FB page)
"New revelations about the death threats posted on Facebook by the recently returned jihadi tourist Ahmed Samsam who recounts his recent terrorist holiday in Syria.
Returned jihadi Ahmed Samsam's comment on FB:
'You think the Quran is missing. Mahdi has the real Quran. And you, you Alawi pig, I personally stepped on your rotting corpses and you stink when you die. What honor (sharaf) do you Alawis know? - hahahahahha. You are nothing but dirty animals that have to be exterminated'"